Monitor the global conversation, navigate diverse platforms, forecast brand threats, identify new market opportunities
What is Brand Intel
Brand Intel is a social intelligence platform, extracting valuable brand insights across the global web of social and traditional media channels. By integrating hundreds of real time data sources into an interactive web platform and enrichment API, Brand Intel enables companies to
Manage and protect Brand Reputation.
Understand and engage with a dynamic customer base.
Stay ahead of the curve with built-in competitive analysis tools.
How It Works
Listen
Aggregate global brand conversations
Stratify by media type, audience, location, language
Track topics, products, and campaigns over time
Integrate legal and financial feeds
Analyze
Monitor sentiment across brands, products & services, competitors and customers
Identify key customer segments, events and influencers
Deploy AI models to flag important posts, identify bots, and monitor brand risk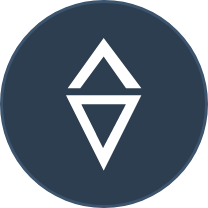 Visualize
Map trends unfolding geographically
Explore evolving product and brand themes
Track key events and news alerts and measure campaign impact
Drill-down within specific segments: customer subgroups, influencers, competitors, products, vendors, and more!
Engage
Tune your messaging for effective engagement campaigns to boost customer loyalty
Mitigate reputational risk through early-warning threat detection
Share key events and insights across the organization
Benefits

Supercharged marketing KPIs
Leverage global or local trends and cross-channel events to drive more effective marketing campaigns. Improve messaging, audience targeting, and omnichannel customer experiences to increase conversions.

Low-cost -> High ROI
Brand Intel's low-cost self-serve entry plans allow you to explore social listening benefits without committing to expensive, long-term contracts.

Unprecedented audience insights
Apply your enhanced customer understanding for direct benefits: measure impact, identify needs, increase loyalty, prevent customer churn.

Improved product development
Build, adapt, and tune products based upon both direct and indirect customer feedback. Utilize social channels as powerful data assets in new AI initiatives.

Informed brand strategy
Survey a global audience to improve market research and competitive analysis. Maintain market relevance and build upon your competitive advantage.

Active risk management
Assess brand reputational risks as they develop across the public domain. Deploy data-driven mitigation strategies to protect your organization.